I feel that The Voice is going to prove itself to be a show where in a few years, some of the younger talent on the show's prior seasons become will end up being successful musical acts. Similar to Star Search (Britney, Justin, Christina, Beyonce was on star search when they were teens.)
So I thought it might be fun to make a thread of past young contestants (15-20) who are either poised to break out soon or are uniquely talented enough to break out in the future...and maybe post some updates on them.
First group is the group that I think is poised to break out very soon. All four of these contestants have been working and have huge support from major labels (Republic, Atlantic, BMLG).
Melanie Martinez - She is probably the most successful non Voice artist to this point. She seems to be a bit of an underground success. Her music is very alternative, but her videos quickly gain hits. She also had her song "Carousel" as the theme for American Horror Story. Her EP "Dollhouse" is outstanding, and she'll be releasing an LP very shortly.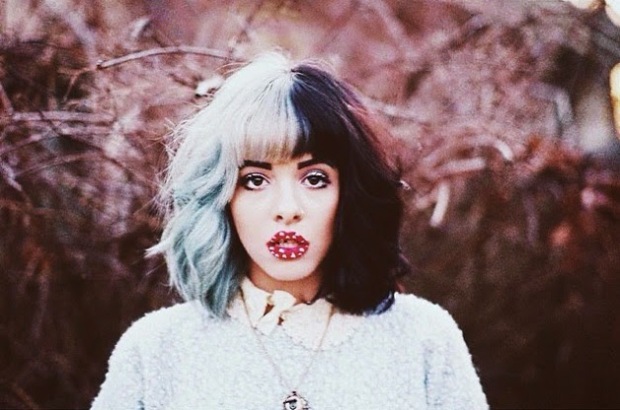 Danielle Bradbery - Danielle is another contestant who has seen some success. She's currently working on her second LP, and instead of the generic songs her first album featured..she's doing the writing. And it's quite good. Scott Borchetta has been quoted as being surprised at how good it is, and excited about her new music.
Jacquie Lee - Jacquie Lee is currently on tour with Shawn Mendez and is also working on her first Album. She's part of a branch of Atlantic called 300, and seems to have the labels full support. She's been included in many "artists to watch" lists, and "Tears Fall" was written by Sia.
Sawyer Fredericks - Sawyer is currently writing music for his first album, and a single is expected to be released in September. He seems to be getting Republic's full backing (which is different for a Voice winner.) Although it is early after the show, he's getting the same type of support Danielle received, and he has already proven he can sell his original music.
This group seems to have some support and be on their way towards a musical career..although not the "just about to blow up" feel that the four above do.
Matthew Schuler - Matt recently released a single "Invincible" He's on an indie label (which I think uses Sony as a distributer). Matt seems to be going in the Christian rock music direction. (Similar to Colton Dixon, I think.) He's also going to be in a movie.
Christina Grimmie - Christina Grimmie is internet famous and has found it hard to make that next big step. But she's got a few things going for her, she's going to open up for the iheart music festival. She has a new single up. And she's got management that seems to be invested in her.
Chris Jamison - Chris Jamison is another contestant that seems to be getting some support from Republic. They've been promoting him with covers and he seems to be about to release a single soon. (He's a non winner and he's on Republic, so I'm nervous for him. ) He's very marketable and has a beautiful voice.
(Covering "Earned It)
These next few younger contestants left much earlier than expected on the show, but still..have a certain uniqueness and special talent that it wouldn't shock me if we heard them on the radio in the future.
Reagan James - Reagan was 15 when she did the show, she was just not ready. She had some technical issues that she needed to workout (breath control), and although she had mountains of creativity..she didn't know how to use it yet.
(covering "Work Song")
Bria Kelly - Bria was going through a lot of transitions during the time she was part of the show, both musically (she was making the transition from country to blues rock) and personally. But on a personal level, she's easily one of my favorite voices to appear on any of these shows. I've just never heard anything like her before. And I love all of her vocal "flaws."
(Covering "Breakeven")
Mia Z - Crazy. Talented. Pharrell thinks so too. He wrote a song for her. She seems to be performing locally, mostly, but it'll be interesting to see where her talent takes her.
Koryn Hawthorne - Koryn didn't seem to make much noise in the competition, but rather was likable and had a few moments to push her through. She didn't seem to grab the attention of the music industry, but is clearly very talented, and this is another one that Pharrell loves.
I'm sure Season 9 will bring more in, but I figured this was a good place to start.