H/T PJ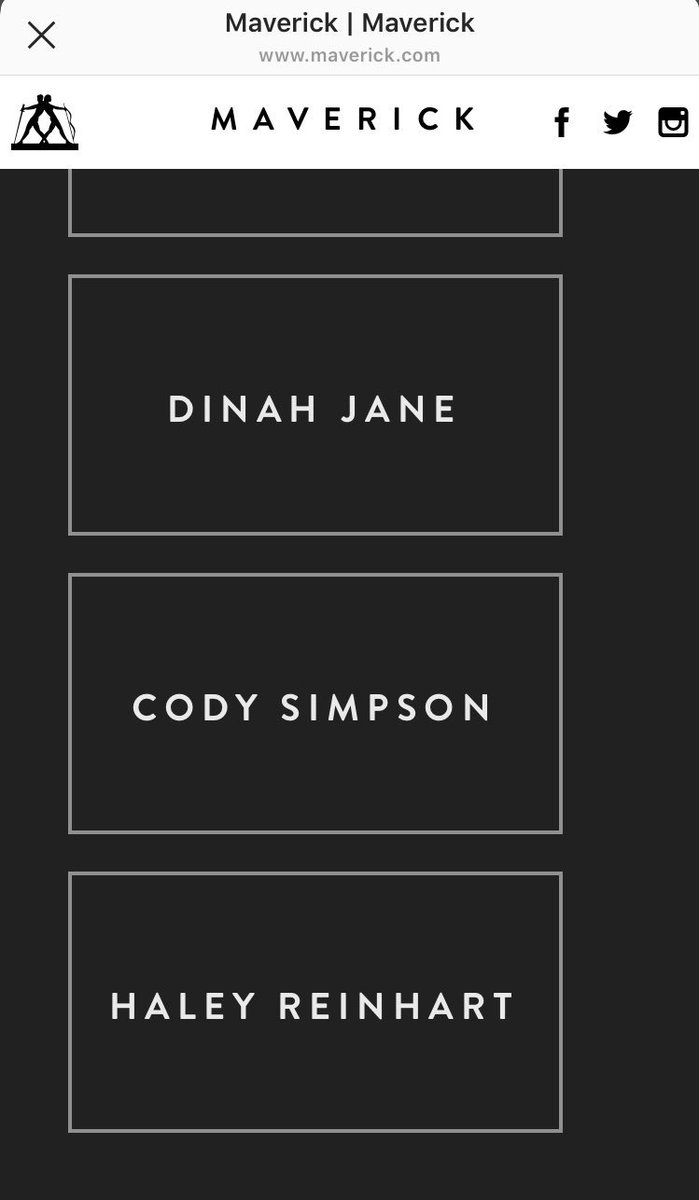 http://www.maverick.com/artists/haley-reinhart/
Someone else from Season 10 signed w/ them? "Maverick" sounds familiar for some reason....
Contact info changed, Derek is no longer listed...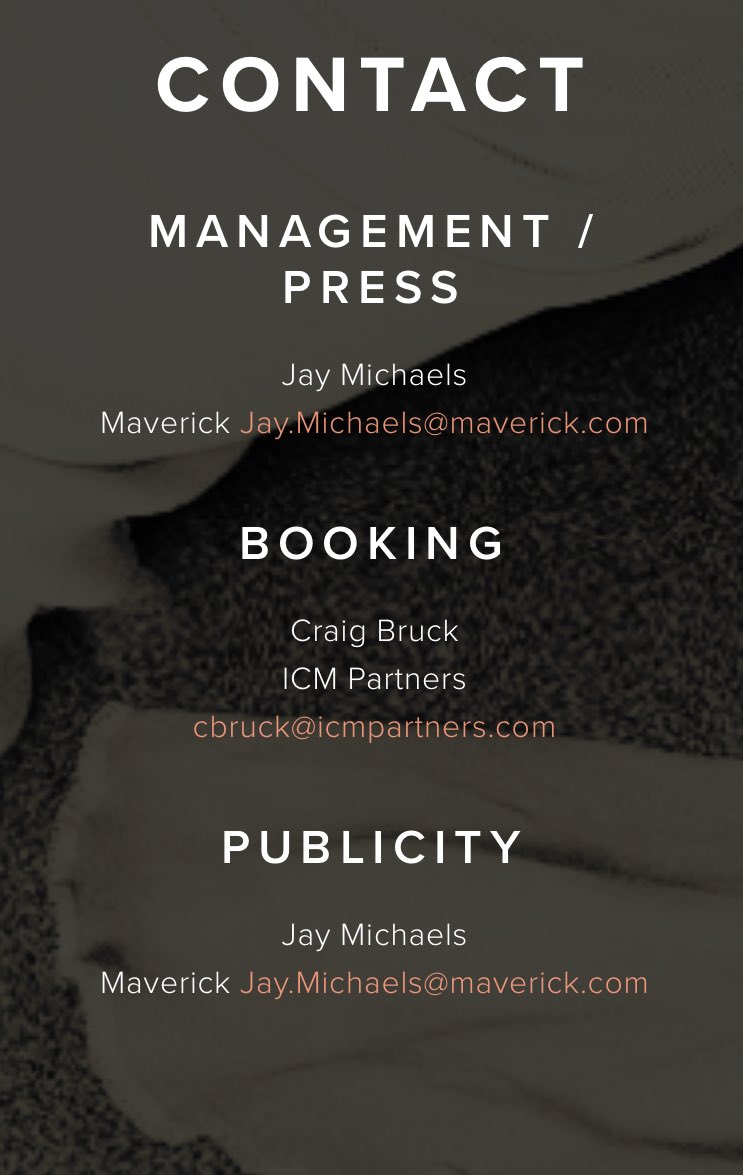 ---
Of note, in the last couple weeks, a verified "Jay Michaels" had been liking many tweets in regards to Haley, and she liking his tweets. Up 'til now, I couldn't make the connection. Turns out, according to her new contact info, Jay is taking over for Derek.
I guess what should be of note is Derek really never did anything like that, he was a more 'passive' manager type, not pro-active.
That Jay is doing this w/ Haley's mentions... might we be expecting a more "hands on" management style?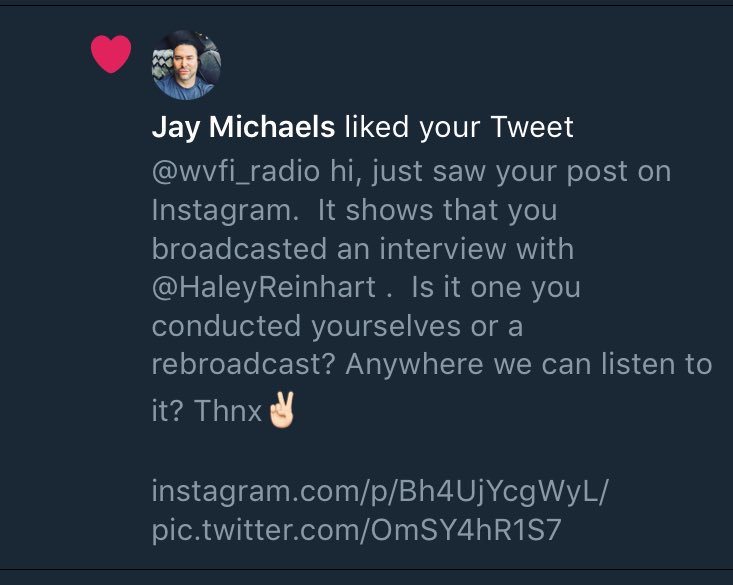 (PS He recently followed me and a few fans a week or so ago....kind of silly we didn't draw the connection sooner)