10-12-2017, 03:55 PM
(This post was last modified: 10-12-2017 04:17 PM by Tusk.)
Tusk
jonesing for some Gingerbread Cake


Posts: 10,602
Joined: Mar 2012
RE: Haley in the Wild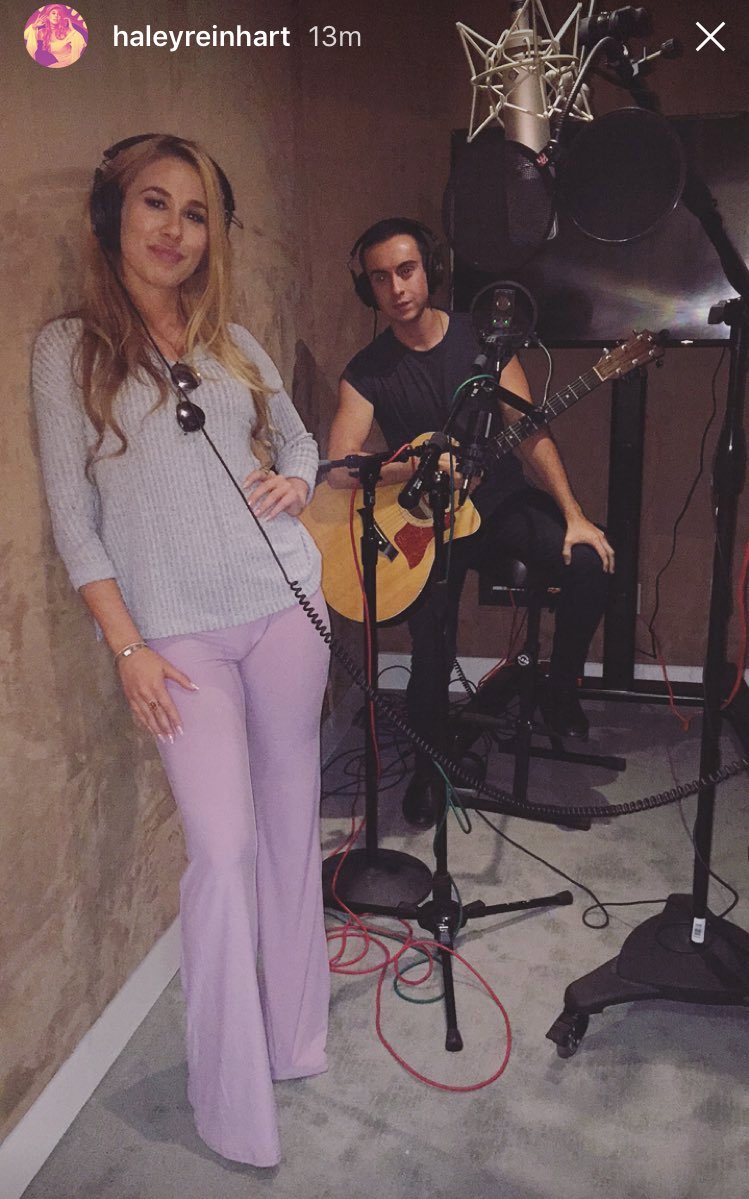 Quote:Tusk‏ @HaleysTusk 1m1 minute ago
@HaleyReinhart is recording something with @dylan_chambers!
(Earlier he'd posted playing CHFIL on his guitar...related?*** )
**I was wondering if Dylan was pre-viewing that Haley would perform CHFIL accompanied by a guitar instead of Piano to 'change it up' for the tour?
---
(10-12-2017 03:34 PM)

Miguel Wrote: Jennifer Bricker posted a picture of herself with Haley earlier today in which she said it was nice catching up. I was too busy to make a post about it at the time, and now I can't find it.
Quote:jenbrickerSoooo great catching up with this one!! It's been years!!! Such a small world! A beautiful person & singer ---keep crushin it chica!! #FitFam #NoFilter #Fitness #Singer #JustDanceLA #Travel #EverythingIsPossible #MidWest #Fashion #JenBricker #TeamJesus
---
H/T Rachel....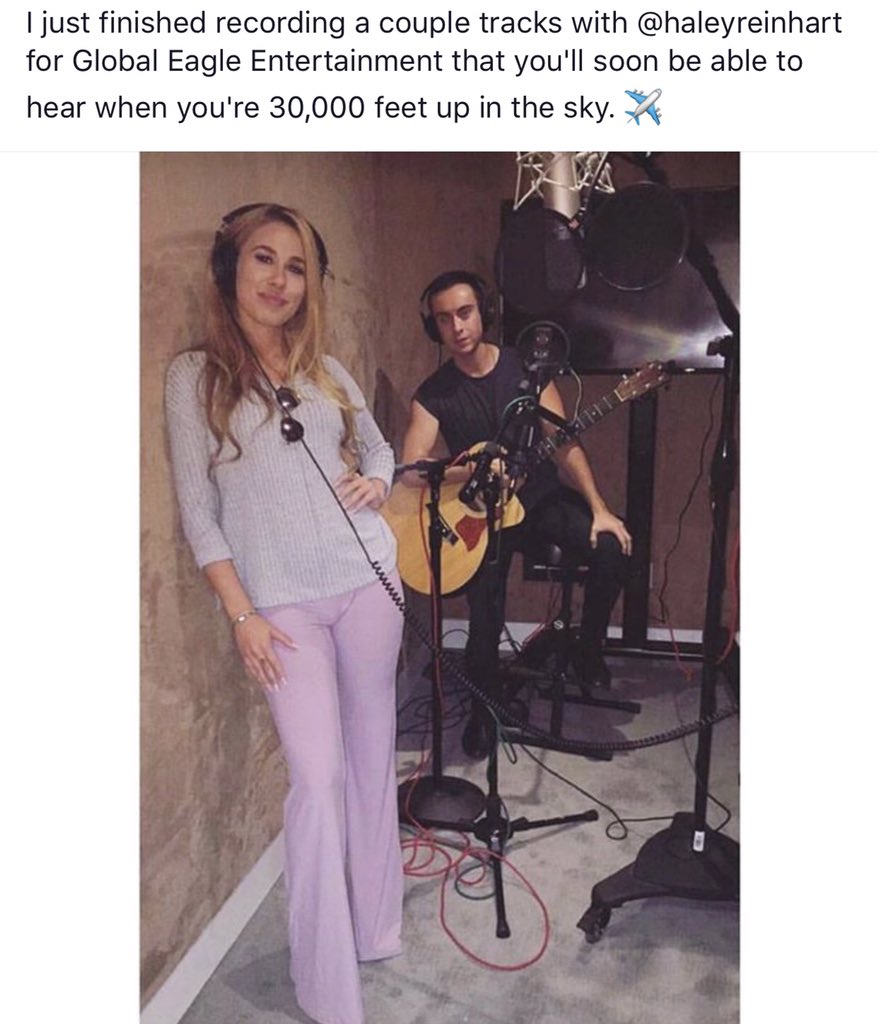 User(s) browsing this thread: 1 Guest(s)