HALEY TWEETED ME!!! (Twitter, FB and Instagram posts BY Haley)
02-09-2018, 01:43 PM,
(This post was last modified: 02-09-2018, 01:46 PM by Tusk.)
Tusk
jonesing for some Gingerbread Cake


Posts: 12,056
Threads: 225
Joined: Mar 2012
RE: HALEY TWEETED ME!!! (Twitter, FB and Instagram posts BY Haley)
Not a Tweet by Haley, more a public service announcement.
In the last couple years, I've been contacted by several fans that fake Haley and Casey accounts have contacted them via Facebook or Instagram. Most have been seemingly innocent contact, one fan said this fake Casey account on FB carried on a conversation over weeks w/ her husband until she decided to check w/ me what I thought.
On the Other Hand, they may ask for money, someone contacted me on my channel with this...
Quote:has a fake haley profile, trying to extort money from fans in instagram, I'm not from the USA. how to report the police Could you report it? You are fan?
Reply
More recently a fan got this on Instagram...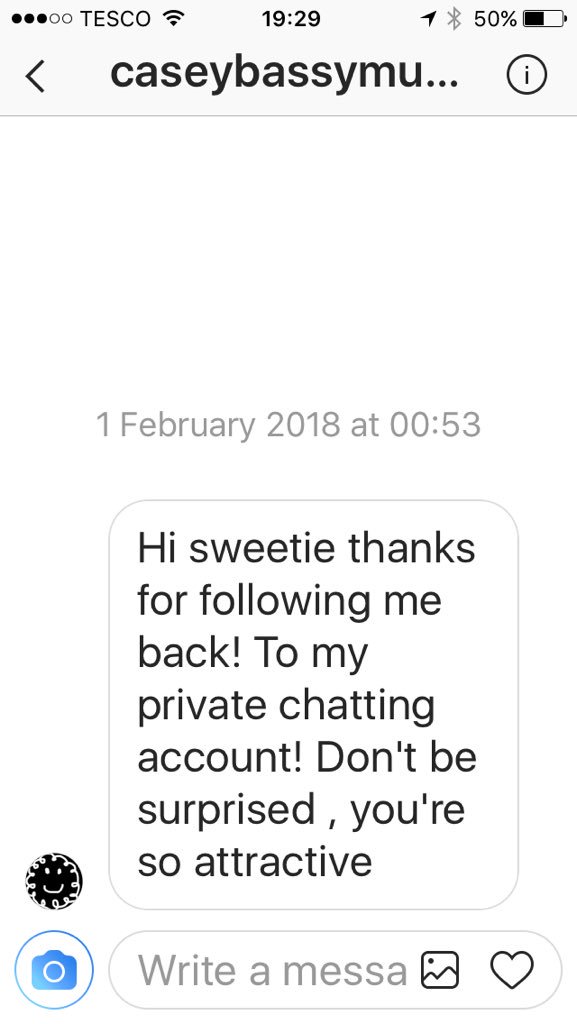 Bottom line, it might be exciting to think you're getting a personal message from either Haley or Casey, but don't stop there, think context, look at the account, look at their posts, do they 'sound' like Haley or Casey? Do they have the "Verified" symbol?
Users browsing this thread: 1 Guest(s)