Hurricane Patricia
10-23-2015, 07:06 AM,
riley
Member


Posts: 571
Threads: 7
Joined: Apr 2012
Hurricane Patricia
Quote:Packing 200 mph winds, the U.S. National Hurricane Center described Patricia as the "strongest hurricane on record" in the Atlantic and eastern North Pacific.

"Extremely dangerous" Hurricane Patricia was sustaining 160-mph winds as it headed toward southwestern Mexico, with landfall expected Friday evening, the National Hurricane Center reported.

The storm was increased from a Category 4 to a Category 5 Friday night as it bore down on Mexico's central Pacific Coast, according to forecasters.
"This is an extremely dangerous, potentially catastrophic hurricane," center meteorologist Dennis Feltgen said.

Although the storm was expected to weaken somewhat before making landfall, it is forecast to create rainfall of up to 20 inches, along with possible flash floods and mudslides, according to the weather service.

Feltgen said Hurricane Patricia could also affect Texas, magnifying the already heavy rainfall hitting the state.

"It's only going to make a bad situation worse," he said.
10-23-2015, 08:03 PM,
(This post was last modified: 10-23-2015, 08:06 PM by Miguel.)
Miguel
Moderator


Posts: 11,925
Threads: 1,054
Joined: Jul 2011
RE: Hurricane Patricia
We did get some heavy rain here in Dallas, TX. It wasn't raining this morning when I stopped to get something for breakfast and realized I left my wallet at home. I went back to the house to retrieve it -- a trip that took about ten minutes. When I set out again, it was raining heavily and I encountered street flooding almost immediately.
Looks like rain may have been a contributing factor to this partial collapse of a parking structure at a high-rise residential building:
Quote:A pool is (near the) top of the (seven-story) parking garage, and according to several residents it was being remodeled.

One resident told our media partners at KXAS-TV (NBC5) that the area where the collapse occurred was being used as a staging area for the project and that bricks and dirt were sitting atop the garage, collecting rain during the overnight and afternoon storms.

(Dallas Morning News)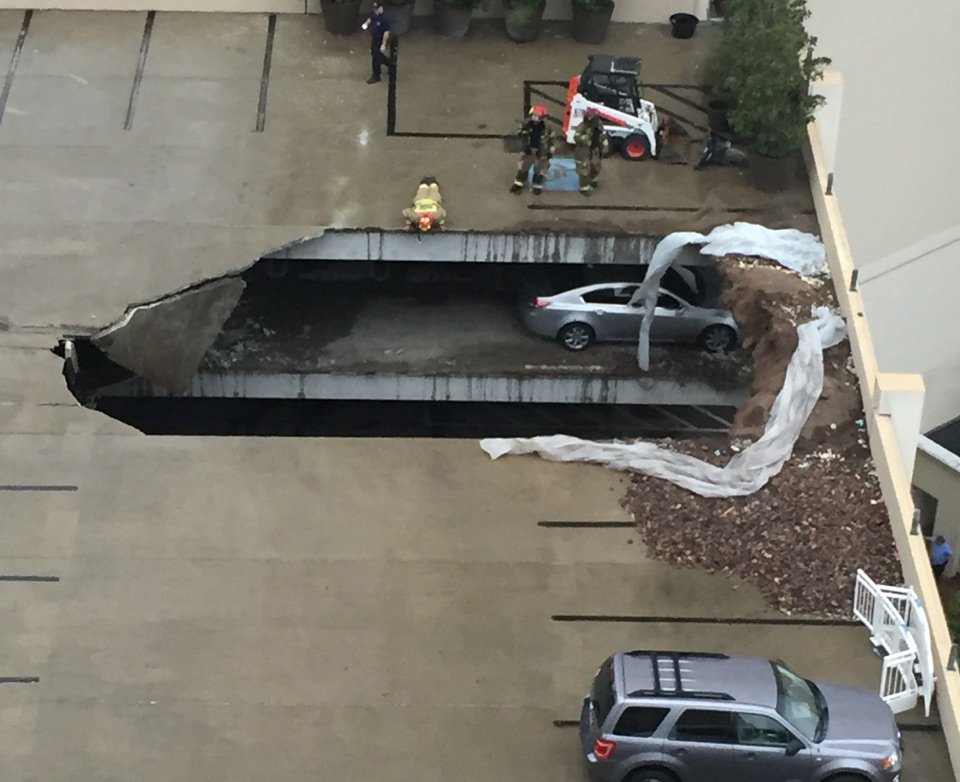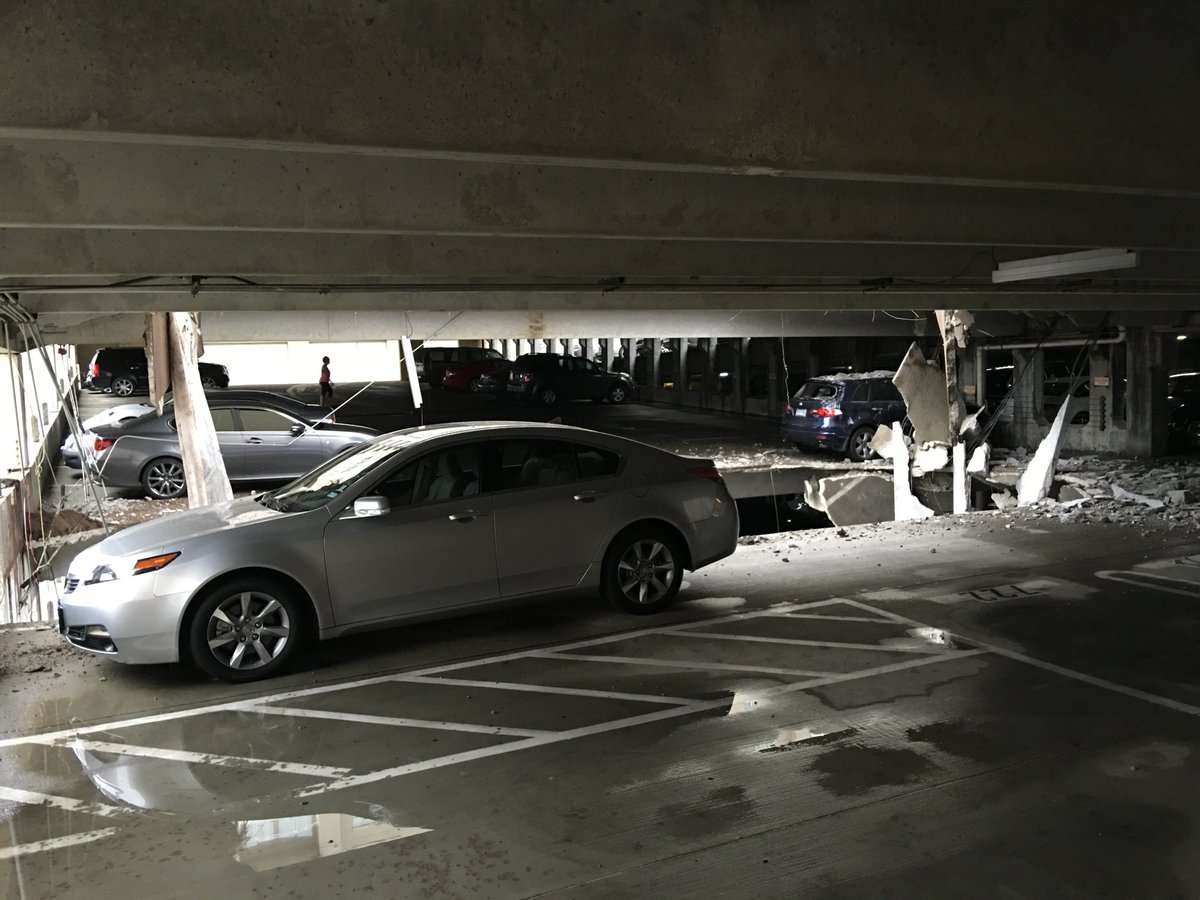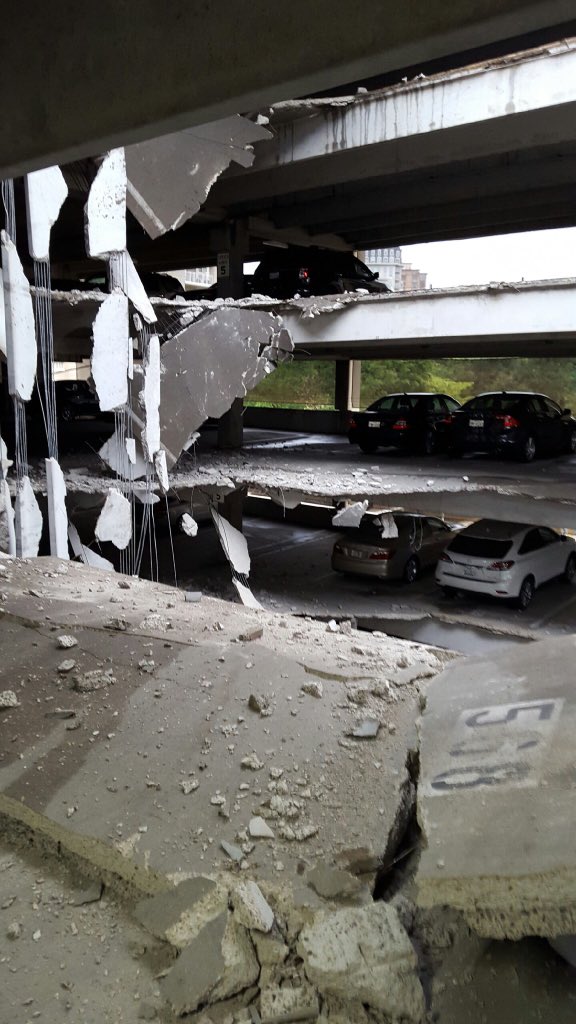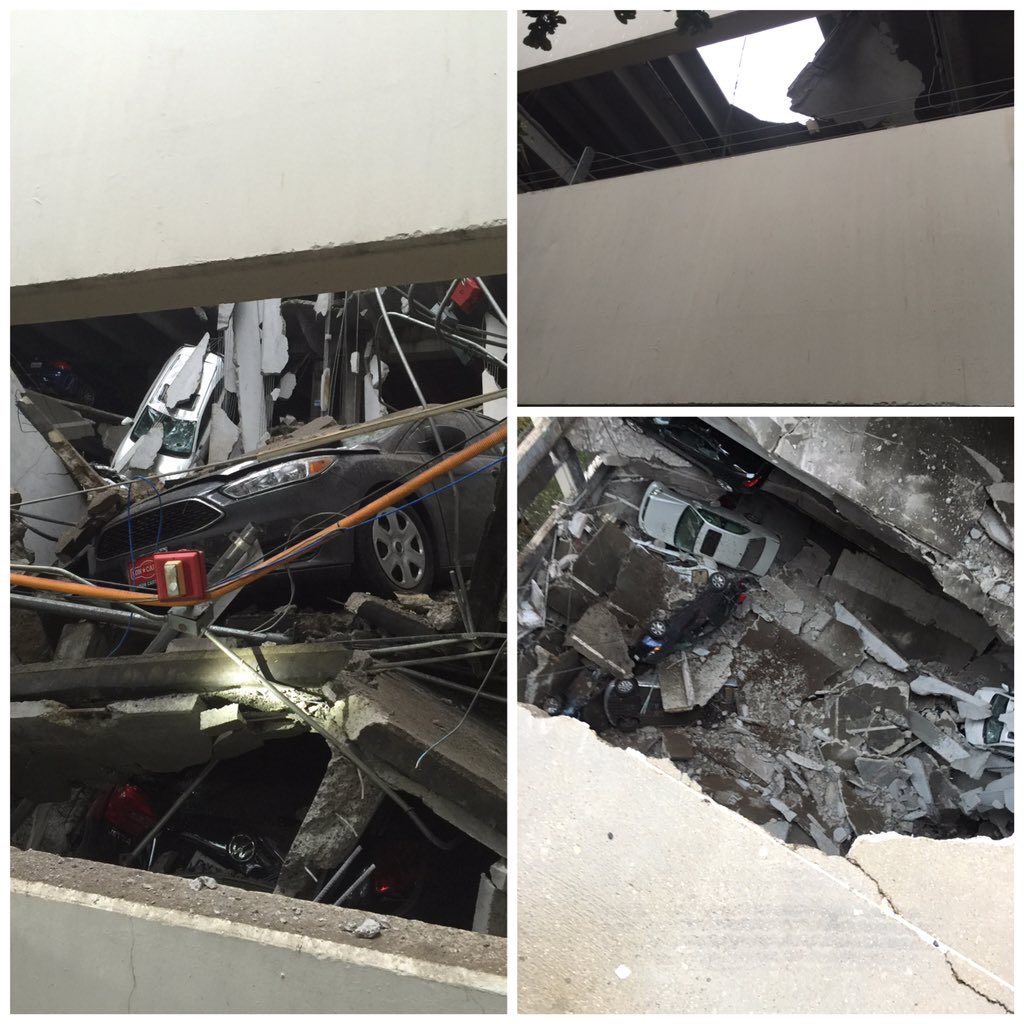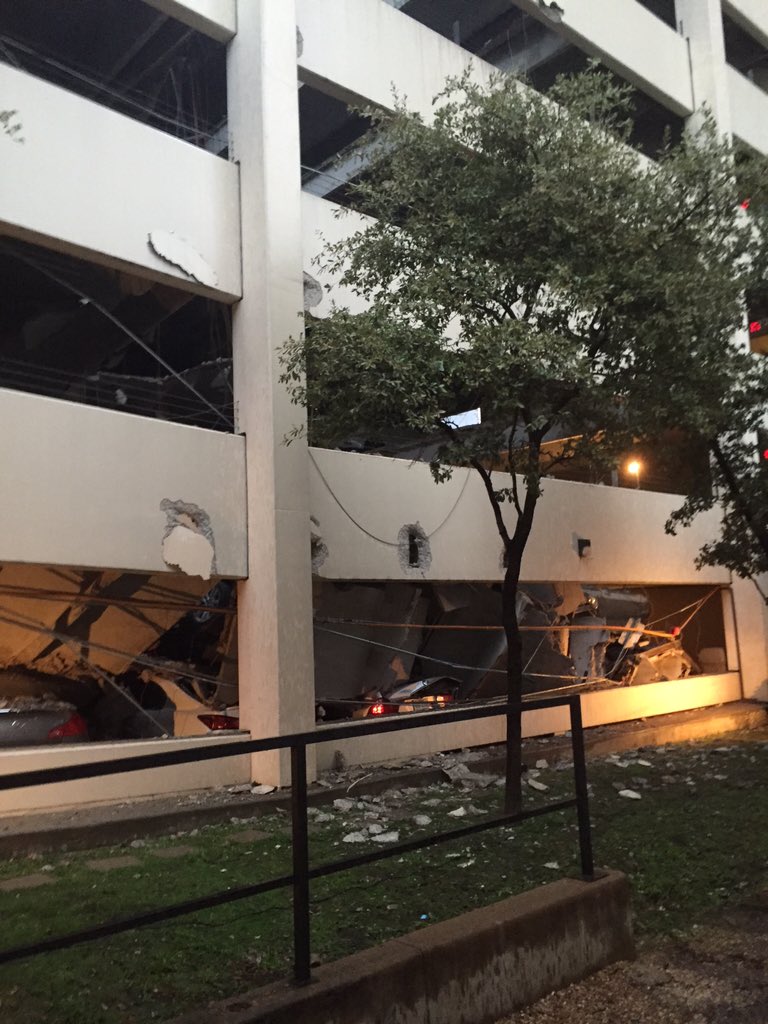 10-23-2015, 09:44 PM,
Tusk
jonesing for some Gingerbread Cake


Posts: 12,198
Threads: 228
Joined: Mar 2012
RE: Hurricane Patricia
10-23-2015, 11:01 PM,
Tusk
jonesing for some Gingerbread Cake


Posts: 12,198
Threads: 228
Joined: Mar 2012
RE: Hurricane Patricia
Users browsing this thread: 1 Guest(s)