Radio: KHALEY-You're the DJ
05-04-2018, 07:04 PM,
(This post was last modified: 05-04-2018, 08:50 PM by Tusk.)
Tusk
jonesing for some Gingerbread Cake


Posts: 11,747
Threads: 217
Joined: Mar 2012
RE: Radio: KHALEY-You're the DJ
In a very brief time, Wild Horses has become my first 2 million view vido
(At Last just past 1.8)
It has an effect, I'm seeing an up tick in people that come from rock and metal
Quote:Poppycock
Loved Haley's very beautiful voice together with her very soulful interpretation and loved Myles as always too. It's a perfect duet and thanks Slash for the killer guitar playing.
Quote:Darren Turner

Miles could sing the damn phone book and make it sound great! I have no idea who the chick is but she's not bad either.
Quote:crisnofear

What a blond!
Quote:Teacher inThailan

Amazing performance...in every respect... And I was really ecstatic and in high spirits.. Until I read some of the childish comments slating Haley! I get it.. You're Myles fans... Same as me... which is what brought me here.. as well as Slash of course.. Truth be told, I'd never seen nor heard of Haley before... But guess what...She put in an incredible performance... as of course did Myles and Slash... Stop trying to brown nose(impress) them just to look like hardcore fans... Because you actually just come across as uneducated and pathetic! Leave the school playground, please!! (My dads bigger than your dad s syndrome!)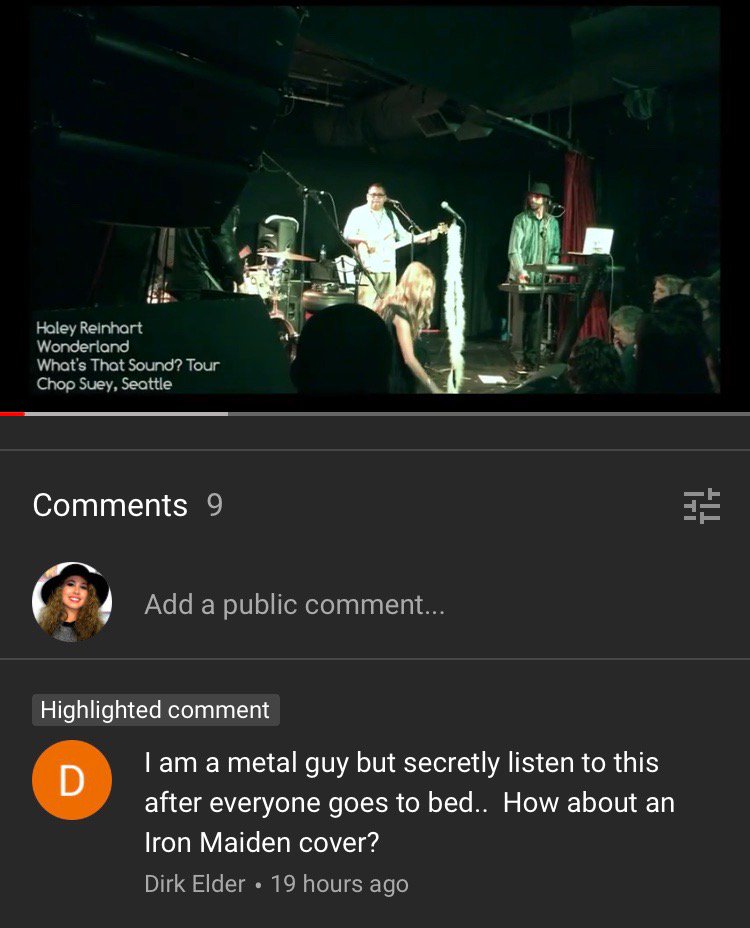 Users browsing this thread: 1 Guest(s)